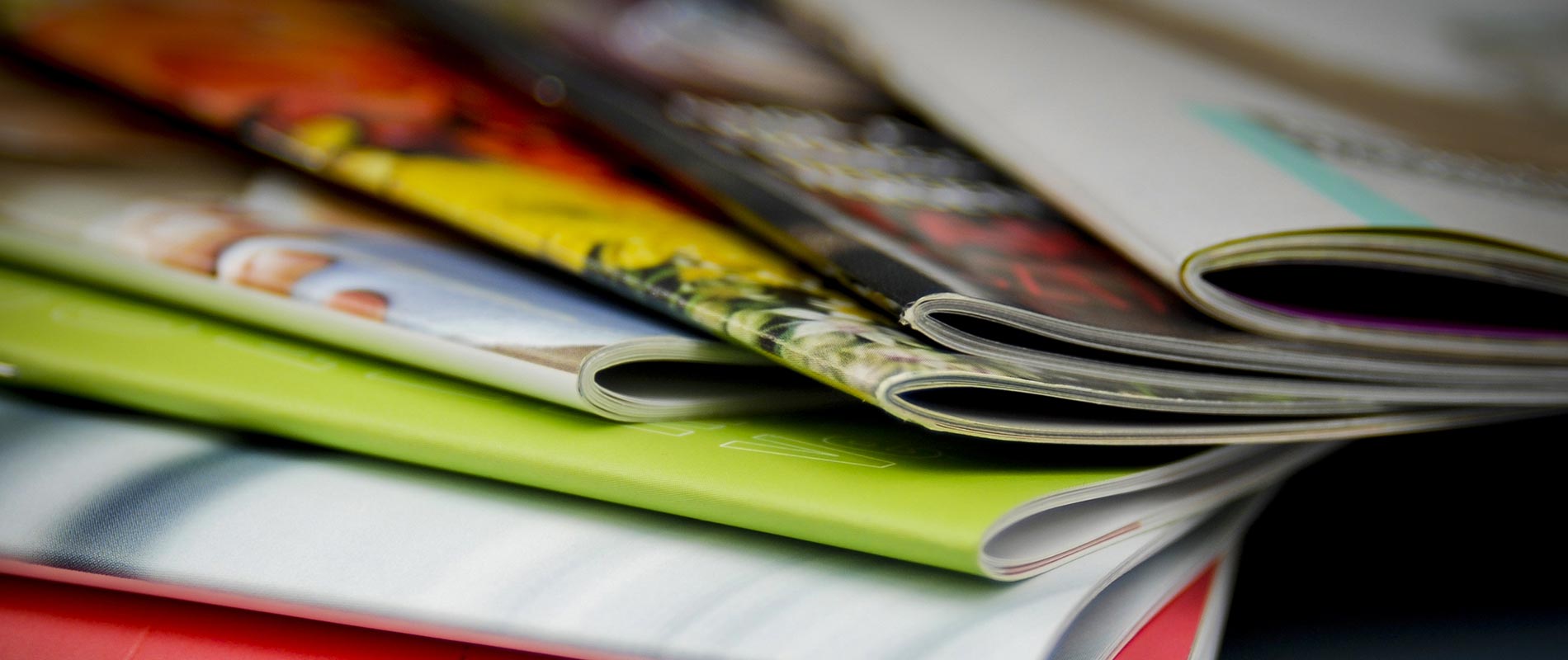 "Our Mission Is To Be There For All Your Printing Needs
through the power of promo products!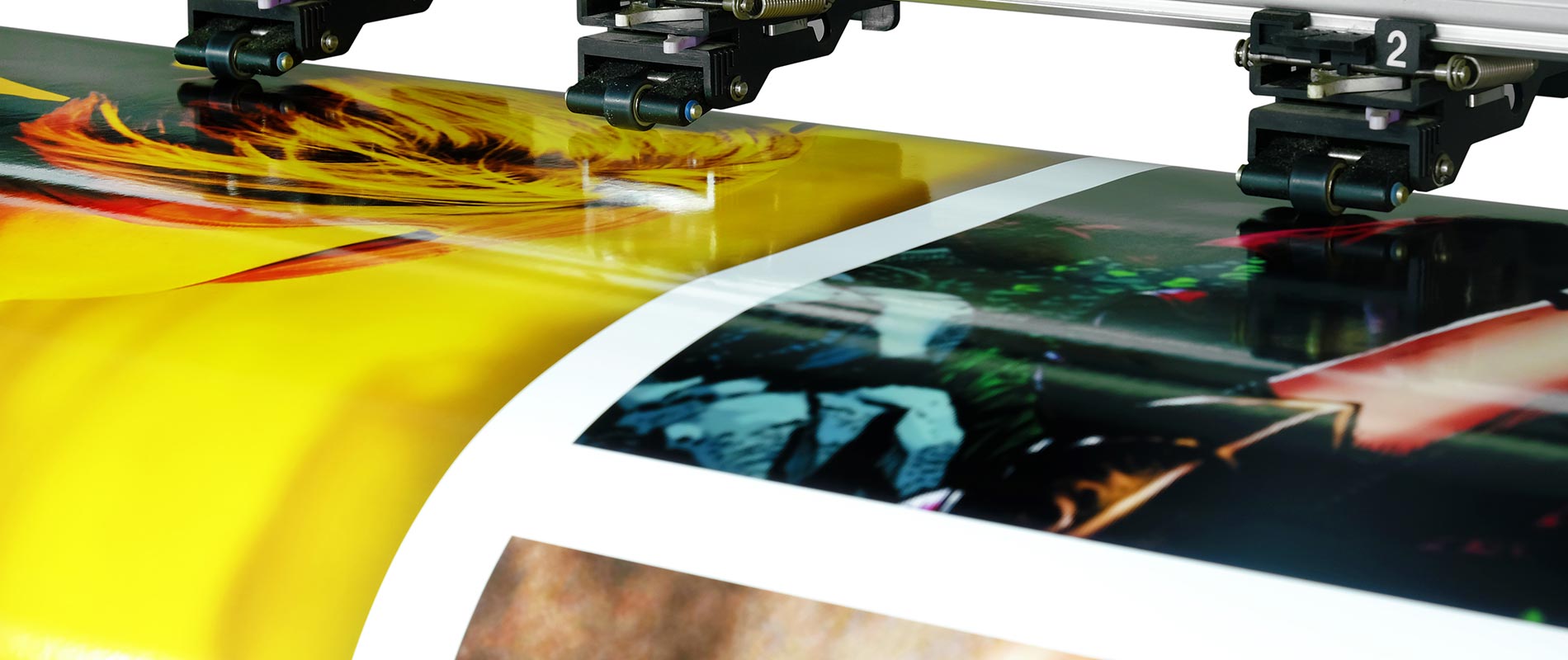 Supplying your business with promo products
from over 3000 suppliers!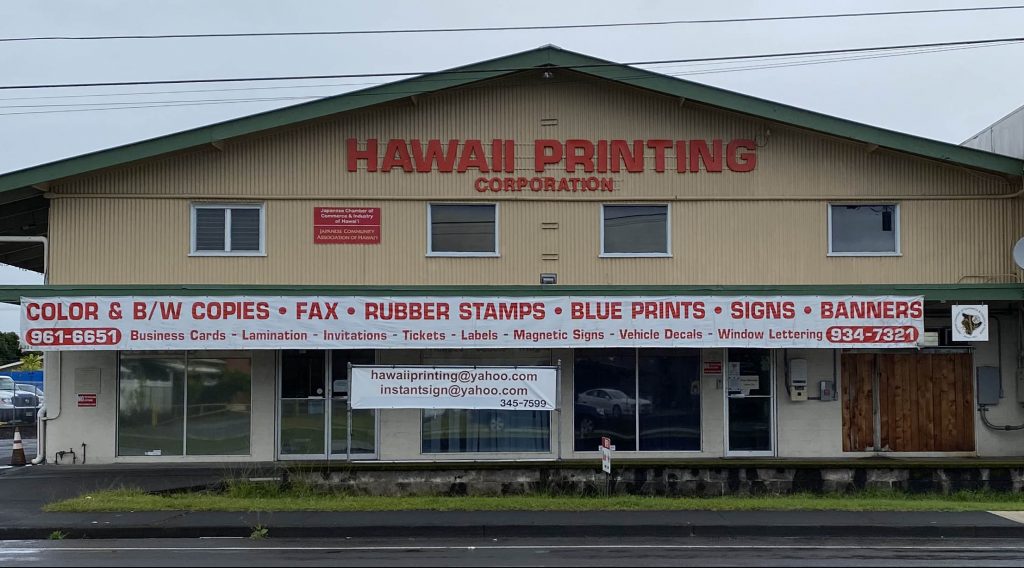 Full-Service Sign Shop & Print Store in Hilo, HI
For 50 years, Hawaii Printing Corporation has been the preferred choice for the printing needs of businesses and individuals on the big island. Whether you need handsome business cards to make a great impression or custom letterheads to lend an air of professionalism to your correspondence, our full-service sign shop and print store will print just about anything to your exact specifications.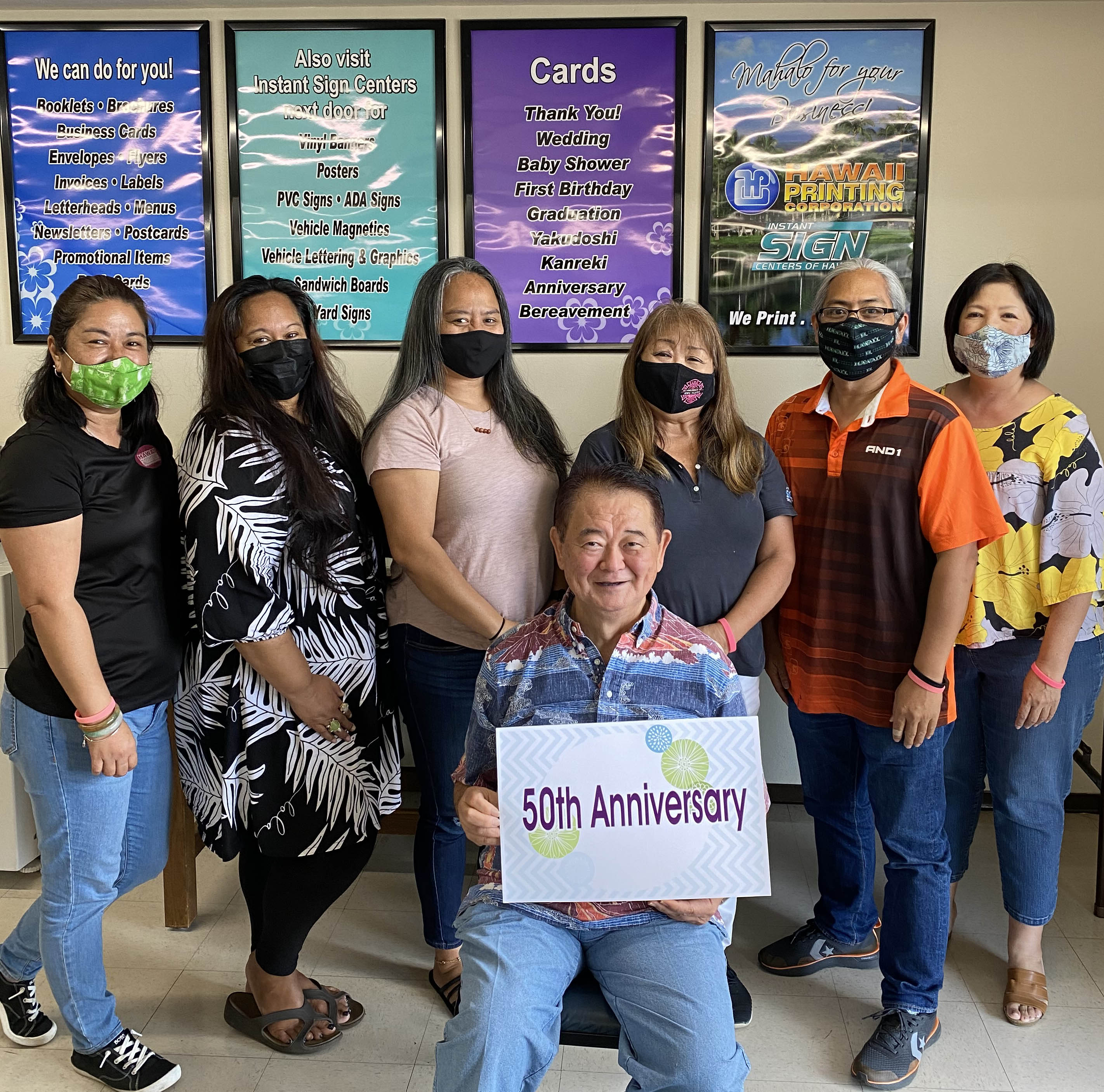 With 50 years of business and decades more years of experience, we're print experts.
It's our goal to take care of the printing needs of businesses and organizations throughout Hilo, Pepeekeo, and Keau, HI. Our copy services make quick work of even the largest color copies and printing jobs, and if you need to put it all together with quality binding, we do that too.
Hosting a special event? We can design and print invitations and cards that truly make a statement. We're also a premier promo product company. From trade show tokens to high quality gifts, we can put your branding and logo on just about anything you think of. Let us provide you with the complete print products you need, backed by superior quality and extremely fast turnaround times!
We offer customers a full catalog of promo products and different printing materials.
We have a skilled in-house design team. Bring us your idea and we bring it to life!
Our creativity and out-of-the-box thinking translates into one-of-a-kind products.
Our print capabilities also include finishing services, such as
saddle stitching
and bindery.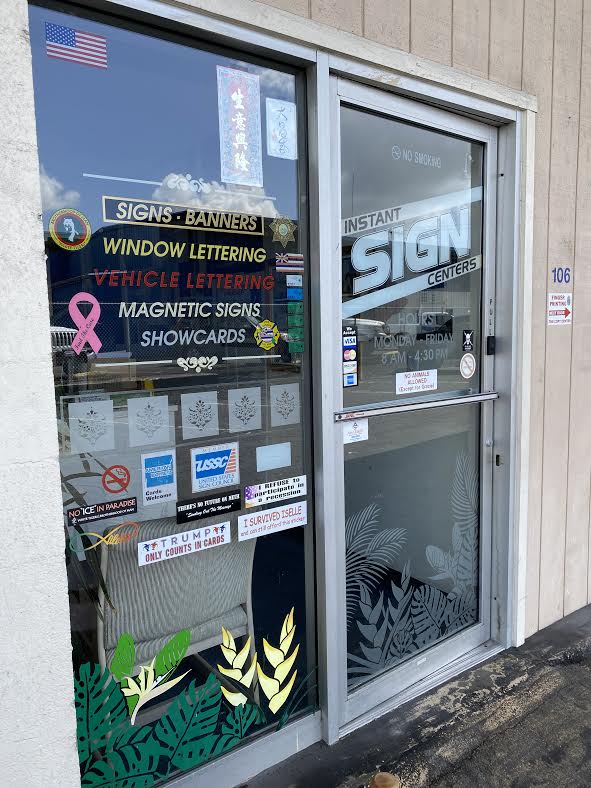 Instant Sign Center
Looking to make a big statement with a big sign? Instant Sign Center is your full-service sign shop in Hilo, HI. For decades, we've been serving residents and businesses in our community with high-quality computer-generated vinyl signs, decals and lettering. In fact, we were first in the state to offer these services and products! Since then, we haven't stopped turning out jaw-dropping pieces that get the message across.
We specialize in dimensional lettering and channel letters for storefronts & more
We use Gerber Edge technology to offer our clients the best price, quality service and fast turnaround. Whether you need a decal to advertise a sale or a sign to catch the attention of potential customers, we design, fabricate and install it all.
When you need to send a message the right way, count on the team at Instant Sign Center. Whether you're promoting a special event with a banner or capturing foot traffic with a sandwich board, our design and fabrication services are second to none. Contact our full-service sign shop today to discuss your sign concept with our skilled team.
Our window stickers and decals are vibrant, full-color products that are UV-resistant.
We produce four-color graphics for banners, signs and decals, in sizes from ¼" to 72".
Our EZ banners are inexpensive, quick and temporary; perfect for budget advertising.
We design and fabricate
permanent signs
in all types of materials, sizes and colors.
Specialties to the entire Island of Hawaii
Providing the Island of Hawaii with promotional products and specialties to the entire Island of Hawaii.